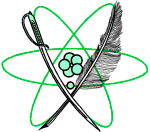 | | | |
| --- | --- | --- |
| (Internet Edition) | http://www.lodestonesystems.com/doc/IPNews | ISSN: 1090-8196 |
...a practical newsletter of Internet Publishing activity

---

Editor:

Barbara Meyers, President, Meyers Consulting Services, Adelphi, MD, USA.

Meetings Editor:

Judy Luther, Market and Business Development Consultant, Ardmore, PA, USA.

Copy Editor:

Dvora Konstant, Editor & Writer, Dvorak Ink, Yardley, PA, USA.

Managing Editor:

Ana Arias Terry, Director of Business Development, NetPubs International, LLC, Fort Collins, CO, USA.

Editorial Advisory Board:

Frederick Bowes III, President, Electronic Publishing Associates, Duxbury, MA, USA;
Janet Fisher, Associate Director, Journals, The MIT Press, Cambridge, MA, USA;
Norman Frankel, Director, Licensing and Permissions, American Medical Association, Chicago, IL, USA;
Czeslaw Jan Grycz, Consultant, D&D Associates, El Cerrito, CA, USA;
Dan Tonkery, President & COO, Dawson Subscription Group, Westwood, MA, USA;
Eduardo Ulibarri, Editor-in-Chief, La Nacion, San Jose, Costa Rica.

---

When IP News was first envisioned, it was seen as an educational tool for publishers and organizations. Since that time many sources of information, from conferences to main stream publications, have become available to serve this role. Thus, it was decided that IP News was no longer needed as such a vehicle.

All issues are now publically available.

Previous Issues:

Fall 1996 - Premier Issue

---

Editorial Scope: IP News (Internet and Print Editions) contains original articles about issues relating to Internet Publishing and other newsworthy items of interest to the publishing community. IP News (Internet Edition) includes in-depth articles, meeting reports, Web site reviews, and sources of relevant information plus links to other sites of interest to the publishing industry. IP News (Print Edition) features a condensed version of some of the material found in the Internet Edition.

---

Submissions: Submission by readers are welcome and published in one of the IP News Editions if considered within the scope and aims of IP News upon review by the Editor and the Editorial Advisory Board. Submissions (with an indication of Internet Edition only or both Editions noted) should be made to:
Barbara Meyers, Editor
IP News
1836 Metzerott Road, Suite 1003
Adelphi, MD 20783-3448
USA
Fax: (301) 434-6249
E-mail: 5526378@mcimail.com

---

Subscriptions: IP News is a dual publication issued quarterly in both Editions with monthly updates provided in the Internet Edition. An independent source of educational and practical information about Internet Publishing, IP News is distributed gratis to NetPubs customers and by a nominal paid subscription to all other readers.

Annual subscription rates were:

IP News (Internet Edition)

- US$20/year

IP News (Print Edition)

- US$20/year

Subscriptions for the Internet Edition are subject to the same usage as the Print Edition; only one person may read the publication at a time.

subscription orders, correspondence, changes of address to:
Winter issue - January
Spring issue - April
Summer issue - July
Fall issue - October
IP News
430 Canyon Avenue, Suite B
Fort Collins, CO 80521-2625
USA
Telephone: (970) 416-7703
Fax: (970) 416-7754
E-Mail: aterry@lodestonesystems.com

---

Advertising: No longer availableAdvertising is available for the Internet Edition only at $50/link per quarter in articles and $75/link in the table of contents. Advertisements must be submitted by the 10th of the month preceding the targeted issue. IP News reserves the right to make its own independent judgment as to the acceptability of advertising links (copy and graphics). Advertisers assume all liability for content (including text, representation, and graphics) of advertisements and also assume responsibility for any claims arising there from against the publisher. Offers to sell products that appear in IP News are subject to all laws and regulations and are void where so prohibited.

---

Published by NetPubs International, LLC, an Internet and electronic publishing solutions provider.
---
Last Update: 3 Dec 1996
©1996, NetPubs International